GIRL! That is right, the little human growing in my belly will add some more lady mix to the house!
I will be completely honest: when we first found out that little Cashew was a girl I was totally, utterly terrified. I had hoped it would be a boy. You see, I grew up playing sports with my brother, helping my dad fix things around the house, and annoying my step mom that I would not wear the matching outfits she had picked for me (my brother's hand me downs were much more enticing, or that striped skirt with the floral leggings, the polka dot turtleneck and the cowboy boots. All together. At once. Seriously. I wish I had a picture on hand to show you the madness). In my head, I was so scared that I would have a girl that loved pink, wanted to be a cheerleader, loved ballet, thought baseball was the stupidest thing and would never want to build anything with me and her dad. And that she would hate me because we had nothing in common and I wouldn't know how to relate to her. I sent Chris a couple emails after the appointment that day (we actually found out at my genetic testing appointment at 12 weeks and Chris couldn't make that one). I didn't want to project all my issues on her. Oh my god I didn't want to ruin our daughter. What if she hates me?!
At the 17 week appointment on Tuesday (that Chris and I were both at) the OBGYN confirmed the news. I was still so scared. In all honesty, I almost cried. I was just terrified that I would have a daughter that hated me and that I would somehow ruin her with all my own weird girl issues. Chris was so sweet and understanding and just gave me lots of hugs and encouraged me. It's just one of the reasons he is so great: he understands me.
And then, the more we shared the news, the more wonderful it was to hear all of our family and friends be so excited. And I realized: I have friends and family who are some down right fucking awesome chicks. And as much as I think boys might be "easier," to me, there is honestly nothing cooler than a girl who is intelligent, assertive, adventurous, beautiful, courageous, and strong. And as I think about that I get teary eyed because I can't wait to have a daughter that is that cool. She will be awesome. Me and her dad will love her so much and love everything that she wants to be. And if she wants to be a ballerina, well, I'll learn what the hell an arabesque is (and I just googled "ballet terms" to show you how little I know).
So there it is. A little Miss Cashew growing in my belly :)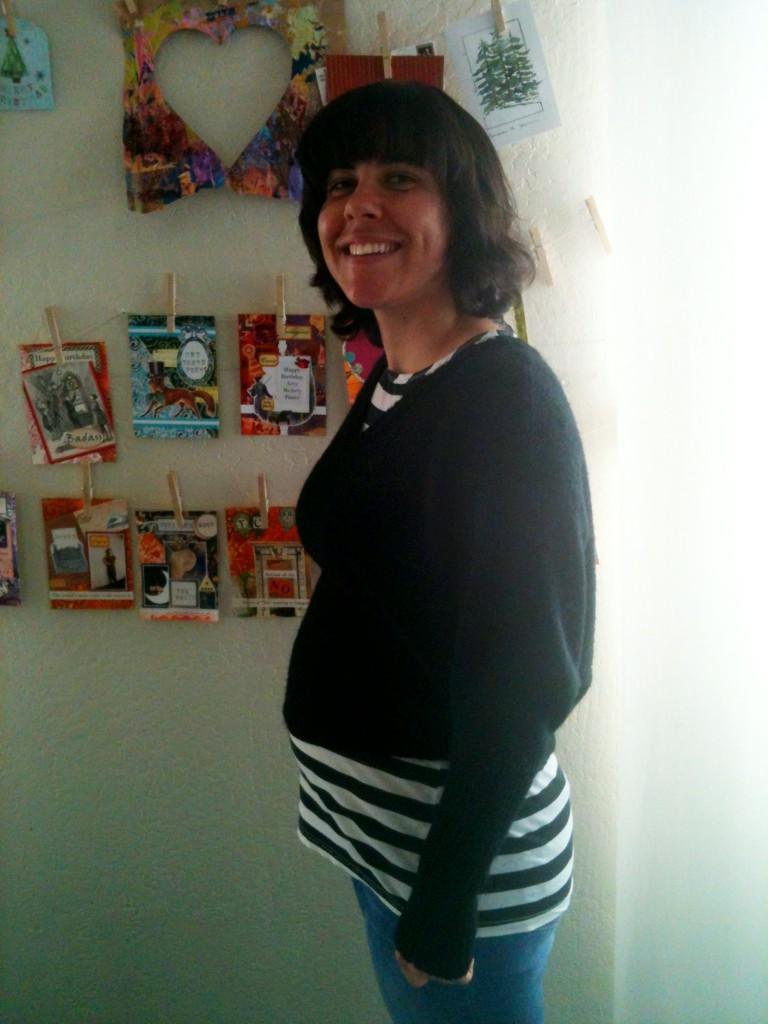 I love you little Cashew! :)