We're finally in contract (and we're hoping from an update from our agent tomorrow as to whether or not the seller's are actually going to be signing this week – otherwise things will get delayed), but I thought it would be cool to do another revisit of some of the houses we checked out on our way to putting an offer in on this one. I did the first round back in OCTOBER. So clearly it's been a while.
1. The first is one we ALMOST put an offer on. We didn't because we were pretty sure it was going to go for well over asking and we didn't even think it was worth asking
When I drove by the house in January I could not help but be super disappointed in the color scheme they chose for the exterior
That barfy beige. Sigh. I get SO EXCITED about exterior paint. This one definitely leaves a lot to be desired. It definitely makes me curious for the finishes inside. The bathroom and kitchen were in desperate need of being redone
I hope they didn't go all barfy beige on the inside also. There wasn't a ton of original charm in this one, but it definitely had potential (and was one block from a majorly awesome commercial area – Grand/Lakeshore for locals)
2. There was this one that needed a TON of work
This house had CRAZY potential. It was really cool. Kind of Victorian/Gothic on the inside
It was in an awesome location right off the lake and had some pretty great views. The lot was generous, but not too big. It definitely photographed pretty cool. But shit it needed a lot of work. There were plants that were growing from the outside in. And the front steps were separating from the house.
Ummm, yes, it needed a lot of work
The nice thing was seeing that it looked like they were actually doing the work to repair it properly. I hate it when people buy a place like that and stick a band-aid on it. That house really needed some serious love and construction, and it was nice to see. It definitely made me want to drive by in another 6 months. That was only where they were at 12+ months after closing. So it should be a little while.
3. This house looks like basically nothing was done
This house actually set a record the quarter it was sold for the amount over listing it went (over $200k). I have no idea how it went that far over. It needed some pretty significant structural work (like tens of thousands) as it was built into a pretty steep hill. On top of that it was horrendously outdated and also needed the exterior decks rebuilt as well. At the end of the day if you were doing everything with licensed contractors (not saving money and doing things yourself), you could easily spend maybe $200k? This is what it looks like 14 months after sale
4. The triplet houses
There were 3 houses in a row that were all for sale (owned by one person and put for sale as a trustee's sale). These houses had some pretty awesome architecture
The first
This one was REALLY depressing
Yes, that's the AFTER
The house actually looks worse than it did before. Ugh, it was so depressing. I drove by in a rainstorm and there was water POURING from the gutters with little or no downspouts
The awful thing about a market like this is that people get greedy for rental income. So someone saw this house, snatched it up, did little to nothing to "fix it up," and then turned it over as a rental property. There were about 6 mailboxes on the outside for various tenants. It made me so depressed. If the outside was falling apart, I could only imagine what the inside was looking like. Soooooo much original amazing woodwork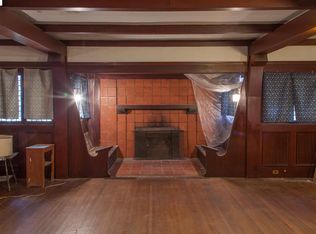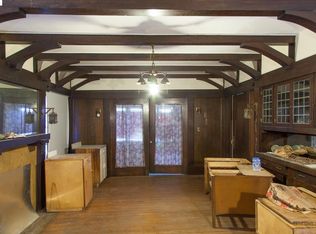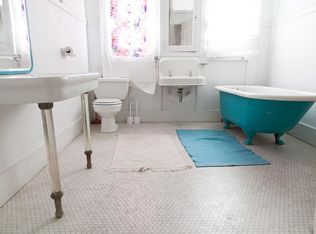 I hate when people don't treat old, gems of homes with love. Sigh.
The second house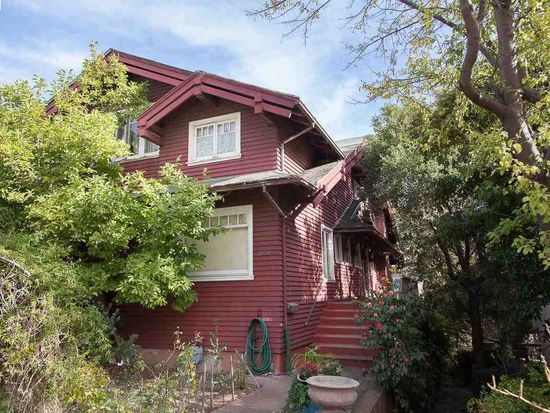 And today
Pretty much the same. Hopefully not falling apart too much. And it looked like whoever bought it hadn't turned it over quickly as a rental.
The last one was flipped. Here it was when we saw it
And here it is when they sold it about 6 months later
Honestly, not too bad for a flip. They bought it for $775 and 6 months later sold it for $1.3 (offered at $899. So they correctly assumed the lower listing would result in a bidding war). This house really was a gem though. It's wonderful to see that they didn't rip out a bunch of original details and even brought back the trim work on the exterior.
Now for the rest of the house…
The dining room before
The dining room after
I love that they kept the built in and coffered ceiling. So often with flips those great original details get removed.
The kitchen before
And the kitchen after
View down to those double windows, but opposite wall. Honestly, nothing really to write home about for the kitchen, but still pretty. I know all white kitchens are really on trend, but I don't really like the WHITE cabinets, WHITE counters and WHITE backsplash. For me there's got to be a little something that sets things off.
The living room before
The living room after
I really love that the fireplace curves at the top where it meets the ceiling. And I LOVE the tile they used. Hilariously I thought about using a similar tile for the backsplash at my brother's place. But I thought it was too dark across too wide of a span. This is gorgeous. I love it.
The bathroom before
The bathroom after
These do not look like corresponding bathrooms, but the home has 3 and each listing only has 1 bathroom photographed. I LOVE the vanity. The trim work on the door and drawer fronts looks really nice. And I love the color. I used a similar, if not identical, faucet in the bathroom at my brother's place – so obviously this designer has GREAT taste 🙂
Whoopsie, I think I might have found the corresponding after
I love the vanity lights. And the oversized glass subway tile. And the vanity. Though I'm not sure of the vanity color.
The backyard before
And after
I LOVE when people spend the money to terrace a yard like this. There was a ton of space because the lot was large for the area, but it was really sloped. Personally I like cleaner lines with pavers than a flagstone path like this, but that's just my personal preference. Clearly they put in the time and money to make this a super usable yard.
What do you think? I was really pleasantly surprised when it comes to a flip. So often they're stripped bare of their original character, so it was nice to see that this place was pretty well respected.